Water Services
"Let It Flow"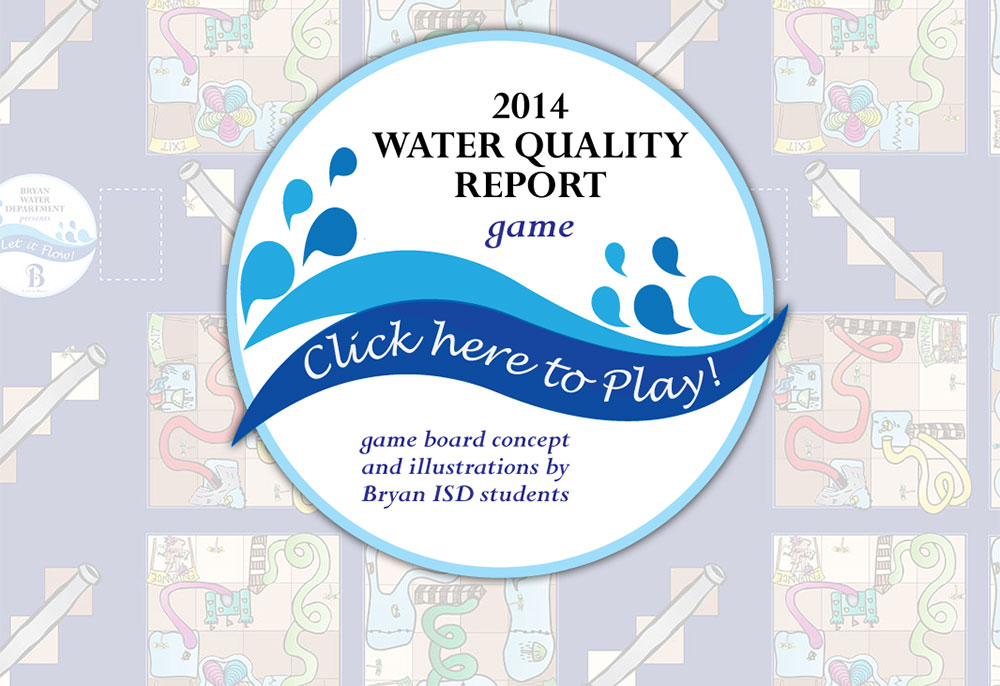 ---
Past Year's Reports
Report Water or Sewer Problems
Our Customer Service Representatives are here to serve you Monday – Friday 7:30 a.m. – 5:00 p.m. If you need to request repairs or just need more information about a particular service, please contact the call center at (979) 209-5900 and they will be happy to assist you.
For After Hours Emergencies, Please Call BTU Dispatch: (979) 822-3777
Click here to report an issue, or a sinkhole.
Billing, Rates and Tap Fees
To Connect or Disconnect service, please contact Bryan Texas Utilities at (979) 821-5700 or go to their website.