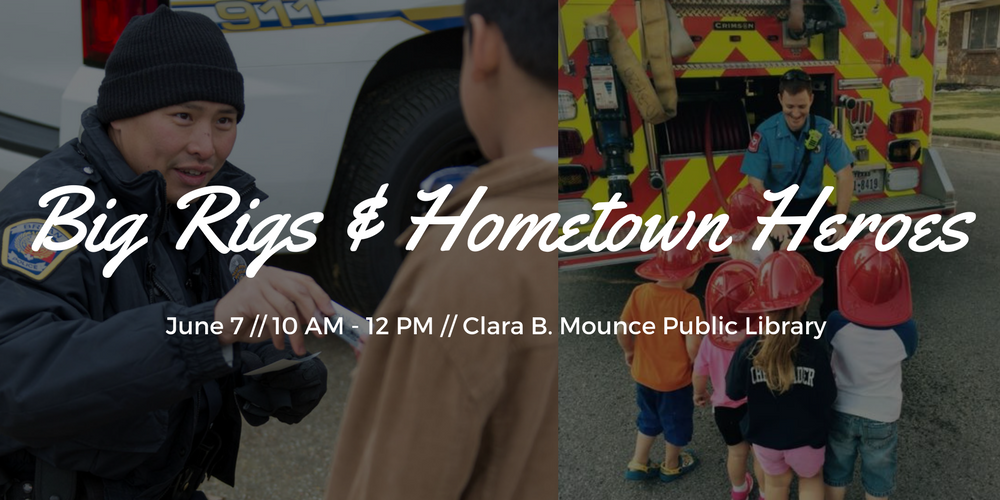 On Wednesday, June 7, 2017, join us at the Clara B. Mounce Public Library to meet your hometown heroes and learn about the equipment they use on a daily basis to get the job done. A fire truck, a police cruiser, a tractor, and more will be on display with City staff and personnel ready to answer questions and visit with your child about their role within the City.
WHAT: Big Rigs and Hometown Heroes
WHEN: June 7th – 10 AM to 12 PM
WHERE: Clara B. Mounce Public Library – 201 E. 26th Street in Bryan
In addition, two moonwalks will be on-site courtesy of Atmos Energy. This free event is just one of many offered as part of the Clara B. Mounce Public Library's Children Summer Reading Program designed to engage children's minds and encourage year-round reading. Visit www.bcslibrary.org for a full list of upcoming events to enjoy with your family this summer.