Bryan police officers stormed into Rudder High School just before noon Tuesday.. armed with pizza!
The officers brought lunch to the Rudder FFA welding team to say "thanks" to the students who put together a new obstacle course for the police departments K-9 officers.
It took the students several weeks to put it together in between other class projects and assignments.
Read full article on KBTX: Bryan Students Build Obstacle Course For Police K-9 Team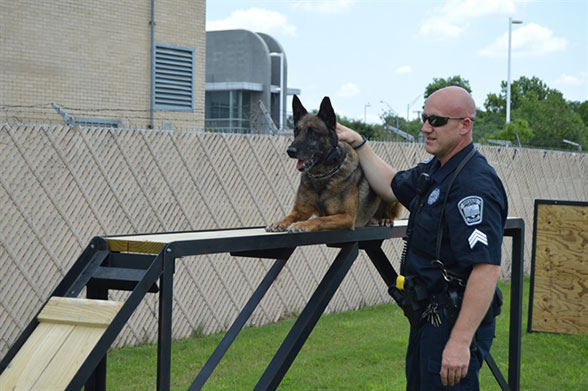 Related: Bryan Blue and You