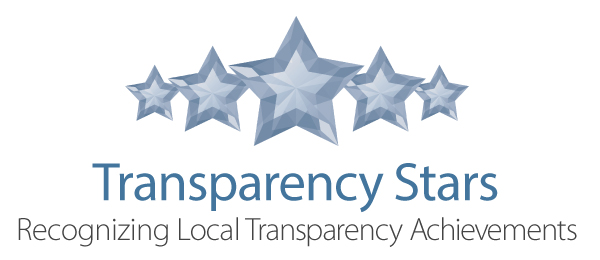 The City of Bryan Fiscal Department recently received its first ever Transparency Star designation, an accolade awarded to local governments by State Comptroller Glenn Hegar for going above and beyond in their transparency efforts. To earn this designation, our Fiscal Department had to meet high standards in financial disclosure which was achieved by providing citizens with clear, consistent information about public spending in user-friendly formats on the City of Bryan website.
The Transparency Stars Program was revamped with new standards in place for 2017 and Joe Hegwood, Chief Financial Officer for the City of Bryan, shares that "the Fiscal Department made a firm commitment to earn this designation." Bryan was the 44th municipality to receive the Traditional Finances Transparency Star award in Texas.
The City's financial information is available within just one click of the City of Bryan's website homepage. You are able to view the adopted budget, comprehensive annual financial report, check register, active tax abatements, and more under the "Transparency" section.
To learn more about the State Comptroller's Transparency Stars Program, please visit www.comptroller.texas.gov/transparency/local/stars.