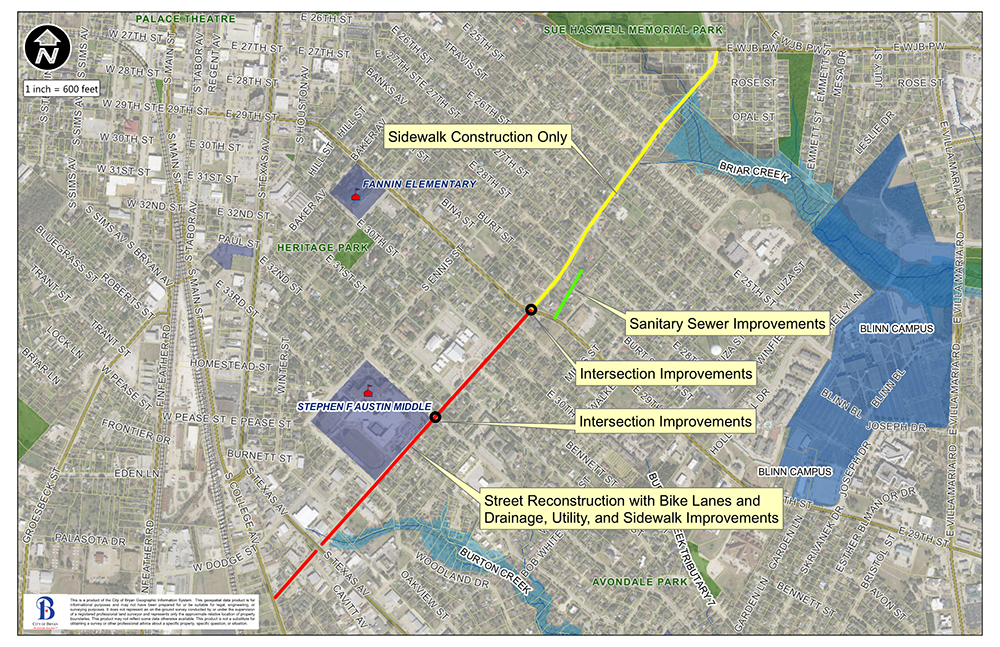 The city will soon be reconstructing Coulter Drive from South College Avenue to East 29th Street, and we need your input.
Planned improvements include:
Street reconstruction
Utility improvements
Drainage improvements
Sidewalks and bike lanes from South College Avenue to East William J. Bryan Parkway, completed by TxDOT.
Please attend a public meeting to learn about the project and ask questions of project staff. This is an informal come-and-go event, and registration is not required. The meeting will be from 4:30 to 6:30 p.m., July 10, 2019 in the Basement Training Room of the Bryan Municipal Office Building, 300 S. Texas Ave.