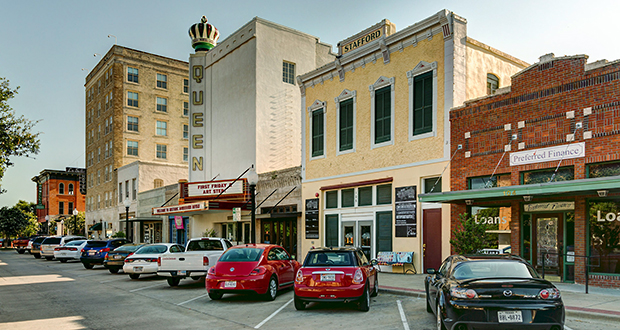 On Tuesday, June 7, 2016 the Bryan City Council approved a new grant program – the Life Safety Grant Program.  The goal of the program is to provide financial assistance to downtown business owners for the installation and compliance of the International Building Code fire suppression and safety code requirements.
The objectives of the program include:
Encourage elimination of conditions that could be a serious growing menace, injurious to public health, safety and welfare;
Encourage private investment in commercial and multi-family housing downtown through the use of public incentives;
Stimulate economic and business development downtown by providing safe environments for workers, businesses and the public;
Stimulate redevelopment to increase sales tax revenues and property values.
Many of the buildings downtown were constructed prior to existing fire safety code requirements and were developed in close proximity to one another, thus creating a greater fire hazard.  Life Safety improvements required by current building code and eligible for funding include the installation of fire rated windows and doors, sprinkler systems, alarm systems and separation requirements.  Life Safety improvements can be very costly and even cost prohibitive.
Buildings located along Bryan Avenue and Main Street, between West Martin Luther King and West 29th Street can apply for the Life Safety Grant Program.  Grants are awarded for up to 50 percent of the total estimated cost, up to $35,000 for each life safety improvement.  If a property is applying for grant funds for more than one life safety improvement, then the total of grants awarded to a property may not exceed $50,000. Grant recipients will be required to match the funds dollar-for-dollar.
In the current fiscal year no funds have been allocated for the program.  However, staff is requesting $100,000 in funds for fiscal year 2017.  Despite no funds for 2016 staff is using the remaining time in the current fiscal year to try the program out and see how to perfect the program in the future.  Once funding has been allocated for the program, applications will be posted online, eligible property owners will be notified, and grants will be allocated on a first-come, first-serve basis.
For more information about the program please contact Stephanie Doland, Staff Planner at sdoland@bryantx.gov or (979) 209-5030.