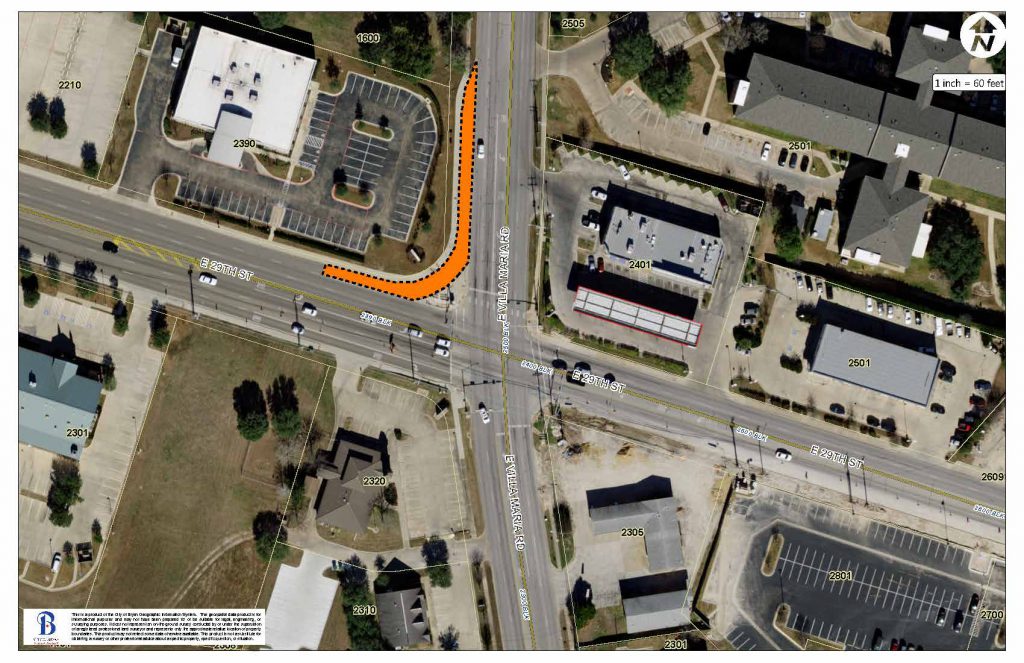 On Monday, September 11, 2017, contractors will rebuild a center traffic island to separate the right-turn only lane along East Villa Maria Road as it approaches East 29th Street from the north. To accommodate this construction, the southbound right-turn only lane on East Villa Maria Road and a portion of the westbound right-hand lane on East 29th Street will be closed from 7 AM until 7 PM, weather permitting.
WHAT: Traffic Island Reconstruction
WHERE:  E. Villa Maria Road at E. 29th Street
WHEN: Monday, September 11th – 7 AM to 7 PM
This work is part of the ongoing CHI St. Joseph Hospital Area Improvements project approved by Bryan City Council on May 24, 2016, that will provide traffic signal, street, sidewalk, and underground utility improvements along East 29th Street from East Villa Maria Road to Memorial Drive.
Drivers are encouraged to utilize alternate routes and allow extra travel time. In addition, drivers are asked to please use caution when traveling through the construction area.
For additional information including a project area map and construction plans, please visit our Capital Improvements Project page.