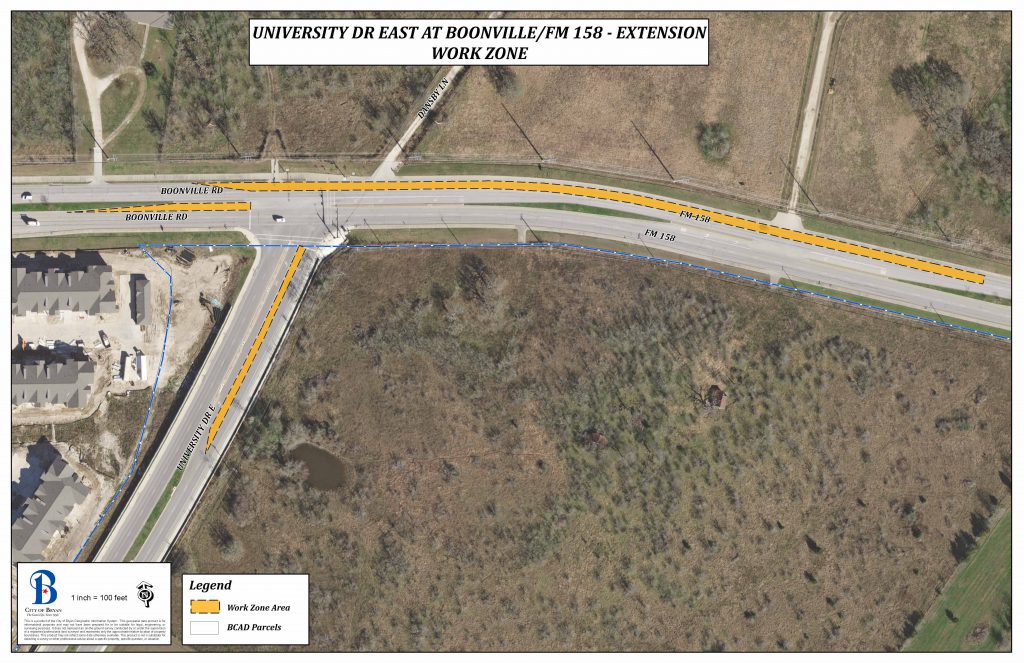 Beginning Monday, July 17, 2017, drivers will experience daily lane closures at the Boonville Road (FM 158) and University Drive intersection to accommodate utility work associated with the University Drive Extension Project. Lane closures will occur daily from 8:30 AM until 4:30 PM and are anticipated to continue for two weeks through Monday, July 31, 2017, weather permitting. The intersection will remain fully operational during construction but drivers may experience delays due to the alternate lane closures.
WHAT: Lane Closures
WHERE: Eastbound and westbound lanes of Boonville Road (FM 158) and northbound lanes of University Drive
WHEN: July 17th through 31st, 8:30 AM to 4:30 PM, Daily
Drivers are encouraged to follow the posted detour signage, utilize alternate routes, and allow extra travel time during the construction period. In addition, drivers are asked to please use caution and pay special attention when traveling through the construction area.