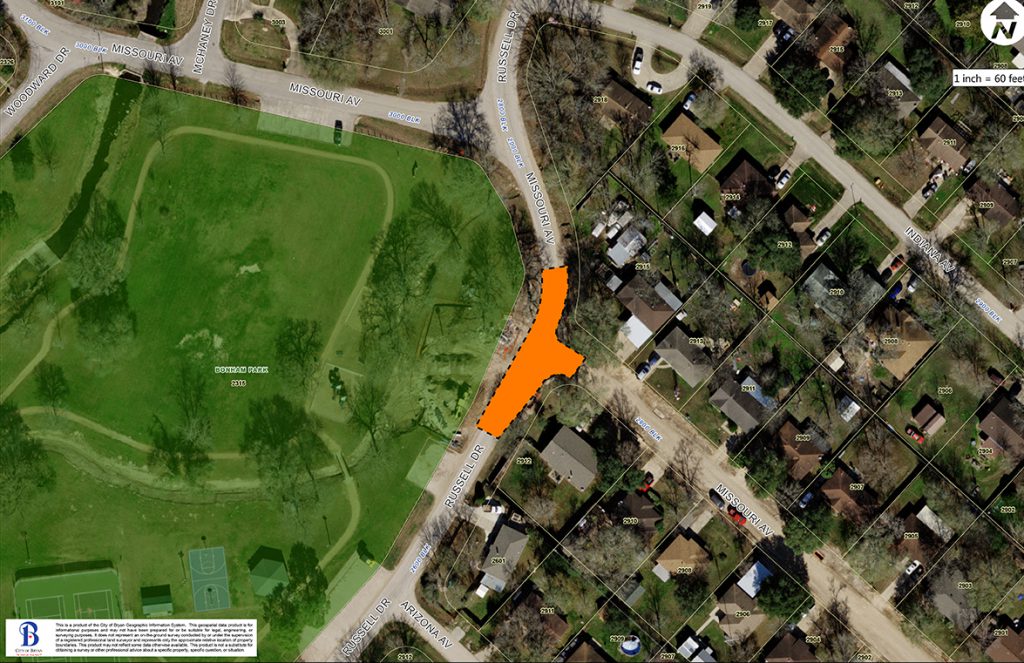 On Monday, June 12th, contractors will begin reconstruction of Russell Drive and Missouri Avenue in the Lynndale Acres neighborhood. Detours will be in place to guide traffic around the work area as this intersection will remain closed for the next several days.
WHAT: Intersection Closure
WHERE: Russell Drive and Missouri Avenue
WHEN: Monday, June 12th
This work is part of a multi-year Capital Improvement Program (CIP) project that includes roadway reconstruction as well as new water and sanitary sewer lines. Missouri Avenue (between Russell Drive and Willhelm Drive), Willhelm Drive (between Montana Avenue and Old Hearne Road), and Old Hearne Road (between Wilkes Street and Willhelm Drive) will continue to be impacted. Work will be performed from 7 AM until 5 PM, excluding the weekends.
This CIP project includes infrastructure improvements for Wilkes Street, Old Hearne Road, Willhelm Drive, and Missouri Avenue. Drivers are encouraged to follow the posted detour signage, utilize alternate routes, and allow extra travel time during the construction period. In addition, drivers are asked to please use caution and pay special attention when traveling through the construction area.
For additional information on this City of Bryan CIP project, please visit our Street and Sidewalk Projects page.