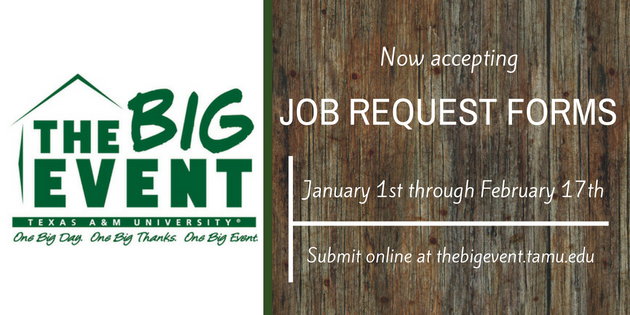 Is there a project you have been putting off? Is it because you needed a little extra manpower to get it done? You are in luck!
On March 25th, The Big Event Texas A&M University will be serving our community for an entire day! Texas A&M students will be giving back through the largest, one-day, student-run service project in the nation. And they want to help you.
You may submit job requests online January 1st through February 17th. If you know someone that could benefit from this service project, please share this information with them (or even help them fill it out!).