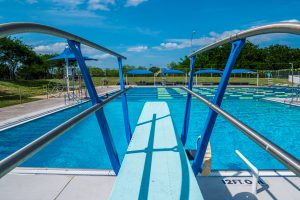 School's out for summer, which means lots of free time for youngsters. But before the dog days of summer set in and the "I'm bored" talk begins, take a look at the activities in Bryan for kids of all ages. Here's our top 5 ways to keep kids busy (and having fun) in Bryan:
Bryan Thunderbolt Track Club. The City of Bryan Parks and Recreation Department offers a great club for children ages 6 – 18 years old for only $35.  Two to three times a week, kids can learn from and interact with local area track coaches from June until August.
Junior Police Academy. A two-week free class for students entering grades 10, 11, or 12 in 2017. This is a great opportunity to get an inside look at how the Bryan Police Department operates and an excellent time to determine if a career in law enforcement is in their future.
Summer Day Camps. There are three great options!
Camp H.E.R.O is an all day camp for kids ages 5 to 12. For $100 a week, kids learn new skills about fitness and healthy eating habits all while building self esteem.
The Summer Parks Program is a free half-day program for kids ages 5 to 12 to enjoy the outdoors. Kickball, arts and crafts, and swimming are just some of the activities for them to enjoy.
The Neal Recreation Center (NRC) Summer Camp offers sports, games, field trips, and more to kids ages 5 to 14. Residents can take advantage of this camp for the full summer at $45 or through the daily fee of $5.
Summer Reading Program. The Bryan + College Station Libraries offer free and fun events all summer long to promote learning and reading. Open to kids of all ages, the theme for this year is "Build a Better World." All ages can pick up a reading log (kids, teen/tween, or adult!) starting Thursday, June 1st.
Don't miss the special events held at the Clara B. Mounce Public Library in historic Downtown Bryan! From Big Rigs and Hometown Heroes to Cal the Giant Tortoise and the Paradise Farm Animal Show, children can have fun while learning. Even in the summer!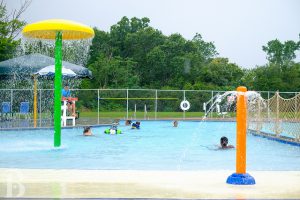 The Bryan Pools. From lessons, to swim team, to recreational swimming, the pools are always a big hit in the summer heat.
Kids shouldn't be the only ones having fun this summer. Check out adult programs offered by Parks and Recreation as well, hit the links at the Travis B. Bryan Municipal Golf Course, or enjoy the outdoors with fishing, hiking, and mountain biking at Lake Bryan. Whether you are looking to get fit or enjoy a moonlight movie with your family, Bryan has everything you need. What is your favorite summer activity? Tell us on Facebook!