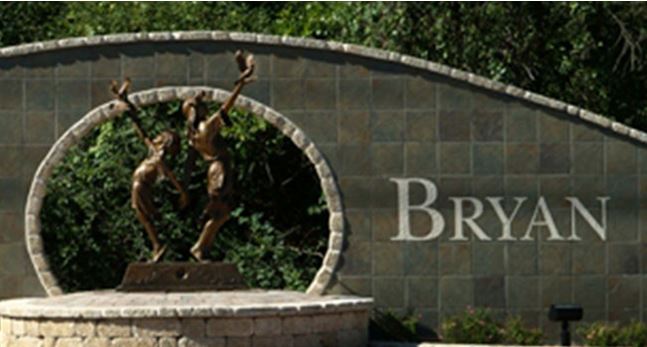 The Bryan City Council has approved a new grant program – the Corridor Beautification Partnership. The goal of this partnership is to use matching funds to renovate and improve the visual impact of the properties along Texas Avenue. This grant is available to all retail, commercial, and multiple-family property owners located on Texas Avenue in Bryan. Texas Avenue is one of the primary gateways into Bryan; therefore these renovations can assist in making it even more economically vibrant and aesthetically appealing.
The objectives of the program include:
Improve the community image and perception of the Texas Avenue Corridor through qualifying improvements focusing both on aesthetics and business vitality;
Encourage private investment in commercial businesses;
Eliminate blight along the Texas Avenue Corridor;
Stimulate redevelopment to increase sales tax revenues and property values; and
Stimulate economic and business development by providing safe environments for workers, businesses, and the public.
The types of improvements that are eligible include, but are not limited to:
Landscaping/Irrigation
Building Materials/Façade
Parking/Circulation/Access
Signage
Existing Land Use Requirements
Important Dates:
Application Opens: Oct. 1, 2018
Information Meeting: Oct. 3, 2018
Application Closes: Sept. 30, 2019
For more information about the program please contact Lindsay Hackett, Staff Planner at lhackett@bryantx.gov or call (979) 209-5030.
FAQs:
What are some examples of encouraged improvements?
Some examples of eligible improvements include: Installing a buried irrigation system or drought resistant plants, updating non-compliant signage, resurfacing a deteriorating building façade, moving retail products out of the right of way, closing a portion of a large or unused driveway.
What types of properties are eligible?
Any commercial property located along Texas Avenue, this includes properties that have the zoning label of Office District (C-1), Retail District (C-2), or Commercial District (C-3), are encouraged to apply for the Corridor Beautification Partnership funds. Single-family residential properties are not eligible for the partnership.
I am a tenant, not a property owner. Can I still apply?
Yes. We encourage all tenants to discuss renovations with the property owners, and require the property owners signature on the application, however both property owners and tenants may apply.
How do matching funds work?
In this case grants are awarded on a matching reimbursement basis. The total cost of the enhancement project is split up to 50/50 between the grant recipient and the City of Bryan. The first step is to complete the application and specify, the proposed improvements for which funding is requested. If the request is approved, then the matching grant monies will be disbursed at the completion of improvements, contingent on the acceptance of work by the City of Bryan.
What type of funding is included in the matching funds?
All construction materials can be included in the application for funds. Architectural fees and engineering estimate fees are not eligible.