Fire Department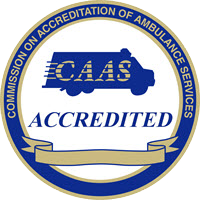 Bryan is a city noted for its warmth and hospitality. It covers an area of 43.4 square miles and has a population of approximately 80,000. Situated in the center of the "Texas Triangle" formed by Houston, Dallas/Fort Worth and Austin/San Antonio, over 80% of the state's population is within three hours drive from Bryan.
The Bryan Fire Department has an operational budget of approximately $18.5 million with 150 full-time employees operating out of five fire stations. The department provides fire protection and emergency medical services to the City of Bryan, as well as EMS to the northern half of Brazos County.
History
The Bryan Fire Department was established on July 5th, 1871, incorporated by the State of Texas as Hook and Ladder Company No. 1. The Department consisted of one hand drawn ladder truck with six ladders ranging from 12 to 14 feet long, pike poles, axes, a pull down hook and chain and twelve leather buckets.
On June 3rd, 1881, Hook and Ladder Company No. 1 amended their charter and reorganized as Protection Engine Company No. 1, City of Bryan, Texas.
One month earlier, a committee had been appointed to raise funds for the purchase of a steam fire engine. That fire engine turned out to be the first piece of American La France fire apparatus to come to Texas.
With the purchase of the steamer, a major problem faced the volunteers – the Company did not have sufficient funds to buy their own horse team. A standing reward of $5 was offered to the first team to arrive at the fire house to handle the propelling chores when called to duty. A reward of $1 was offered to the second team that arrived.
In 1914, the first piece of motorized equipment was purchased and in 1921, the Company hired its first full-time employee. The employee was on duty seven days a week, 24 hours a day and was paid a "none too attractive" salary. When he wanted to take a day off, he had to pay for a replacement. The second full-time employee was hired in 1928 and by 1960, the Department had grown to 28 full-time employees and one volunteer.
Today, the Bryan Fire Department employees over 135 full-time firefighters and staff that operate out of five fire stations. The Department has specialized teams trained in building collapse, confined space, high angle rescue, lost person/wilderness search, trench rescue, and water rescue.
We are proud of our history and the service of our forefathers. We plan to continue the commitment and dedication they showed in serving the citizens of Bryan.
Protection Company Number One
In the early days of the Bryan Fire Department, "Protection Company No. One" was proudly etched on the lantern mounted on our first steamer, the symbol under which all members of the fire department rallied. Now, those words remain the bywords for caring and fellowship as it was in those early days.
Though the Bryan Fire Department itself has undergone changes and reorganization, one thing has lasted through the ages – the feeling of comradeship. It is an association of benevolence and togetherness under which each member of the department belongs. It is a fraternity that stands for mutual protection and support of all members.
The dues that are paid go toward emotional support and assistance for each member and his/her family in time of need. They also help in making the on-duty lives of the members more easily endured. Additionally, the Company is charged with honoring retirees and giving due and worthy recognition to our long-serving members. We are the guardians of the memorial, which stands as a monument to those who have passed before us.
The lantern of Protection Company No. One stands now and always as a beacon which brightens our past, illuminates our present, and guides our future.
Bryan Fire Department Run Stats
Year   Number of Calls
2006        7,991
2007        8,402
2008        8,370
2009        9,002
2010        8,891
2011        9,125
2012        9,420
2013        9,261
2014        10,272
2015        11,062
2016        11,292
2017        11,982
2018        12,570
2019        13,301
Bryan Fire Department Administration
Richard Giusti  |  Fire Chief
Joe Dan Ondrasek   |  Assistant Chief – Operations
Ricky Van  |  Assistant Chief – Support Services
Cory Matthews  |  Assistant Chief – Emergency Medical Services
Brian Casto  |  Battalion Chief "A" Shift
Jordan Gallagher  |  Battalion Chief "B" Shift
Jason Nored  |  Battalion Chief "C" Shift
Jerry Henry  |  Emergency Management Coordinator
Julian Medina  |  Fire Support Services Technician
Nikki Koski  |  Administrative Assistant
Wanda Clark  |  Fire Services Clerk
Rev. Ernest Upchurch  |  Chaplain
Bryan Fire Marshal's Office
Marc McFeron  |  Fire Marshal
Gerald Burnett  |  Assistant Fire Marshal – Battalion Chief
Chris Searles  |  Deputy Fire Marshal – Lieutenant
Rhett Filburn  |  Deputy Fire Marshal – Lieutenant
Ethan Ballard  |  Deputy Fire Marshal – Lieutenant
Kimberly Frederick  |  Fire Services Clerk
Stations
Fire Station No. 1
300 William Joel Bryan Parkway, Bryan, Texas 77803
Equipment:
Battalion 1 – Command Vehicle
Engine 1 – 1500 GPM Pumper
Truck 1 – 100' Aerial Platform
Rescue 1 – Heavy Rescue Vehicle
Boat 1 – Zodiac FC 420 Swift Water Rescue Boat with 40 hp
Boat 2 – 19-foot Boat Right Center Console Lake Rescue Boat with 115 hp
EMS 1 – Paramedic Supervisor / Safety Officer Vehicle
Medic 1 – ALS Ambulance
Mobile Command Post (MCP1) – Mobile Command Vehicle
Arson Investigation Trailer
Fire Station No. 2
414 Lawrence St., Bryan, Texas 77801
Equipment:
Engine 2 – 1500 GPM Pumper
Medic 2 – ALS Ambulance
Booster 2 – TIFMAS Grass Truck – Ford F550
Fire Station No. 3
3211 Briarcrest Drive, Bryan, Texas 77802
Equipment:
Engine 3 – 1500 GPM Pumper
Medic 3 – ALS Ambulance
Fire Station No. 4
5429 North Texas Avenue, Bryan, Texas 77803
Equipment:
Engine 4 – 1500 GPM Pumper
Booster 4 – Brush / Wildland Truck
Fire Station No. 5
2052 W. Villa Maria Road, Bryan, Texas 77808
Equipment:
Engine 5 – 1500 GPM Pumper
Medic 5 – ALS Ambulance
Hazmat 5 – Hazardous Materials Response Vehicle
Boat 5 – Zodiac FC 420 Swift Water Rescue Boat with 40 hp
Mobile Command Post
Other Fire Department Links and Resources