Travis Bryan Midtown Park
Travis Bryan Midtown Park is a world-class recreational destination for residents and visitors, featuring outdoor athletic fields, Legends Event Center, entertainment, nature-based recreation opportunities and more.
Midtown Park was born out of a vision to provide residents with a recreational destination in the Midtown neighborhood of Bryan. The park integrates ecological and social approaches that promote public health, cultural awareness and environmental stewardship. The park is unique in purpose and design, providing a catalyst for the positive redevelopment of the entire Midtown corridor.
Legends Event Center
360 Degrees of Legends

Use your mouse or touch to get a 360-degree view of various spaces at Legends.

The 122,000+ square-foot Legends Event Center features a large indoor court/event space with space for up to 16 volleyball/8 basketball courts that can be used for a variety of activities, including gymnastics and wrestling meets, meetings, pickleball tournaments, archery and cheerleading competitions, boxing and soccer matches, dance and martial arts competitions, e-gaming conventions, trade shows, markets and other special events. The facility also includes concessions, an arcade, party rooms, an e-sports room, turf space and a flex space for smaller events.
The ultimate purpose of the center is to fill a need not previously met in the community – creating a one-of-a-kind venue unmatched anywhere nearby and increasing tourism spending in Bryan. But the facility also is available to local residents. City staff anticipate designating times for residents to use the facility, and that the party rooms and flex space will be heavily used by Bryan residents.
The facility is located on the northwest side of the lake, further to the northern edge of the park. The facility held its grand opening on Dec. 10, 2022.
The facility is owned by the City of Bryan and managed by Sports Facilities Companies, Inc.
Travis Fields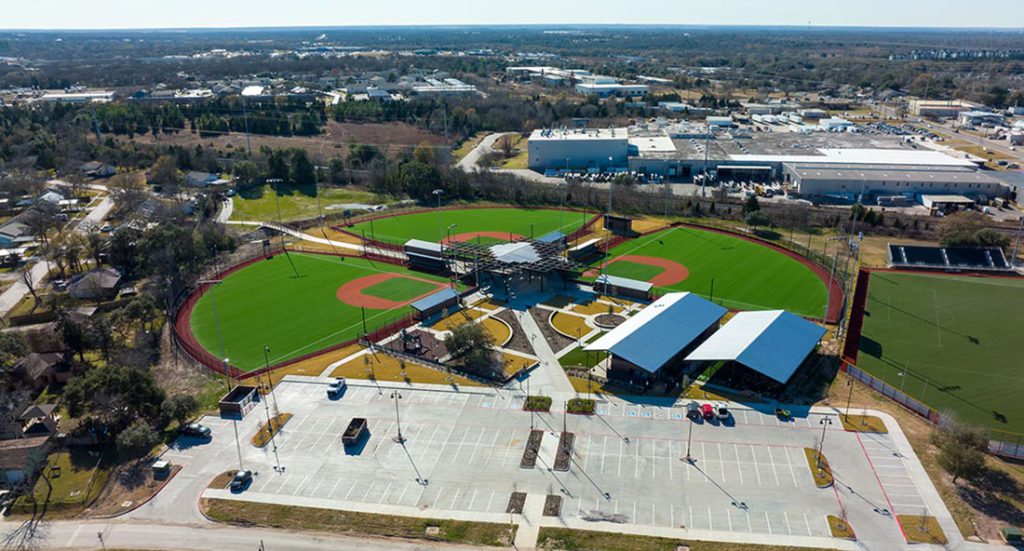 Travis Fields is located directly north of the main Travis Bryan Midtown Park area, on Bomber Drive. It reopened in early 2022 and features three turf fields, eight batting cages, spectator seating, shaded areas, playgrounds and more.
Tapping into a ripe youth and amateur sports market, these fields will change the landscape of baseball and softball in Central Texas. This facility will drive sports tourism to the area and continue to expand its number of fields whilst being a resource hosting Little League each year.
This facility is owned by the City of Bryan and managed by RCI Sports Management Solutions.
BigShots Golf Aggieland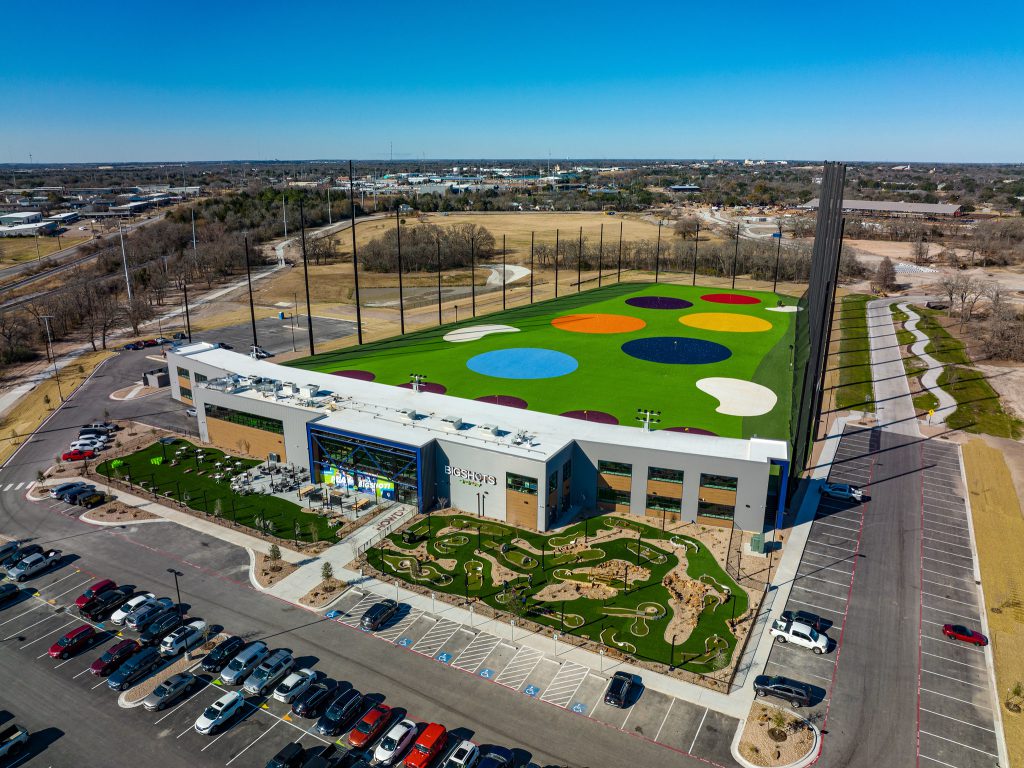 As one of the first pieces of Travis Bryan Midtown Park to open, BigShots Golf Aggieland brought new recreational opportunities to the Brazos Valley. The City of Bryan partnered with BigShots Golf/ClubCorp to bring this game-changing entertainment and culinary experience to the park.
BigShots combines cutting-edge technology with a favorite pastime – golfing. Their facility features 60 game bays, a Doppler radar tracking system designed for players of all ages and skill levels. Avid golfers can play full rounds on virtual golf courses all over the world, while novice players, families and children can take part in interactive games such as knockout and pinball.
The BigShots complex also features a mini golf course, a scratch kitchen with unique food offerings and meeting room space for groups of all sizes.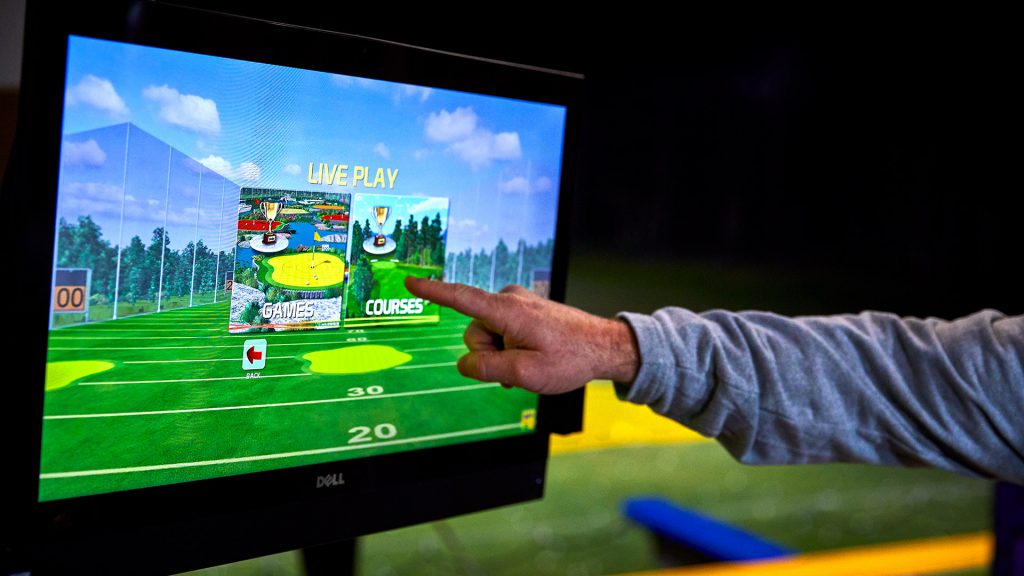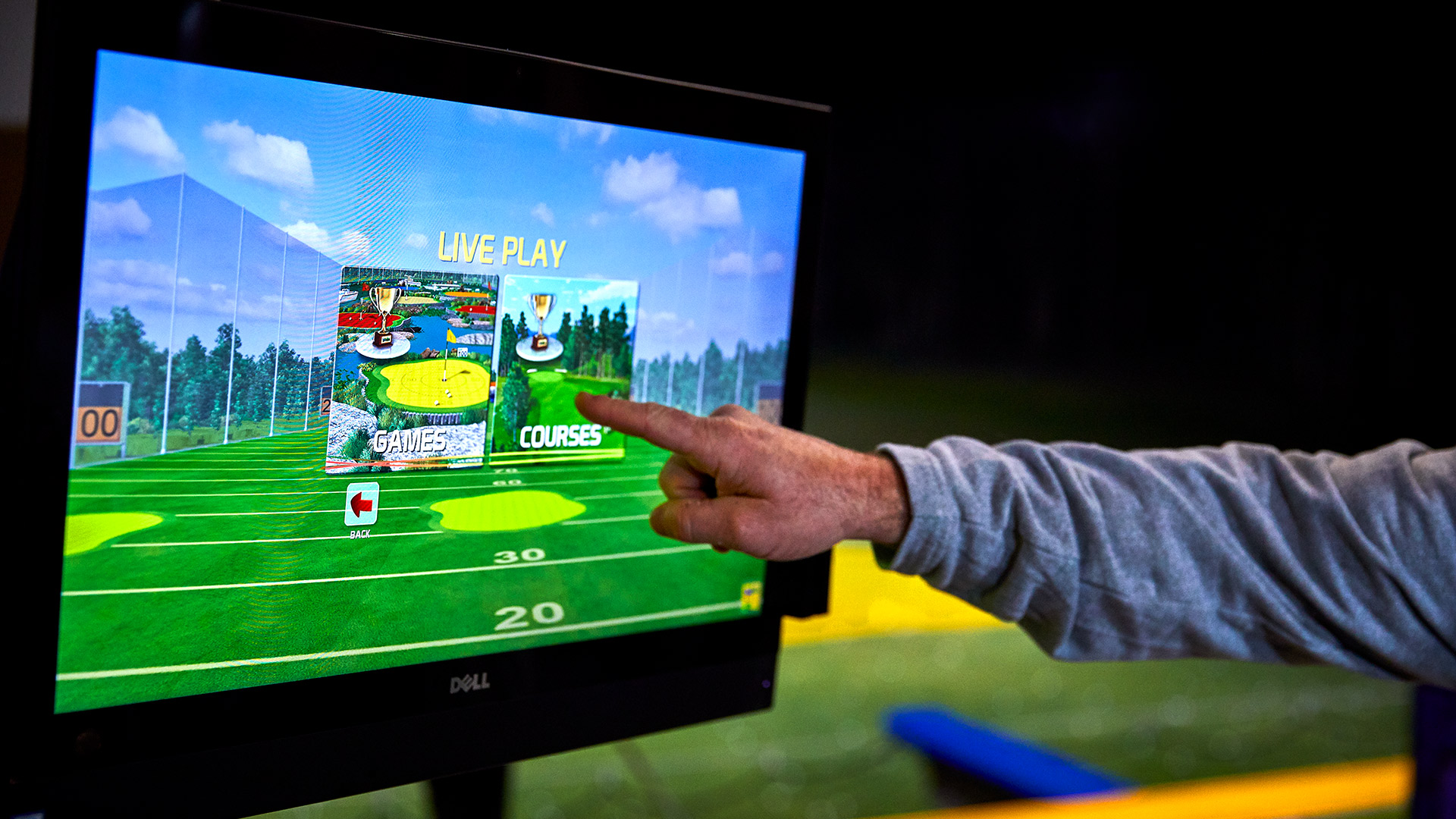 Track the Transformation
View photos of the progress made on park construction.
bigshots, golf, aggieland,