Economic Development Statistics / Tax Abatements / Incentive Agreements
Development Statistics & Reports
Monthly Building Reports
Tax Abatements: Guidelines and Application
The City of Bryan elects to participate in tax abatement agreements for economic development prospects in the City, pursuant to Chapter 312 of the Texas Tax Code.
Active Tax Abatements
Active Chapter 380 Agreements
To view the City of Bryan's active Chapter 380 Agreements, please visit the Texas Comptroller's Chapter 380 Agreement Database.
If you're searching the Comptroller's Database to find Bryan's information, type Bryan into the field for "Name of Local Government" and click the Search button.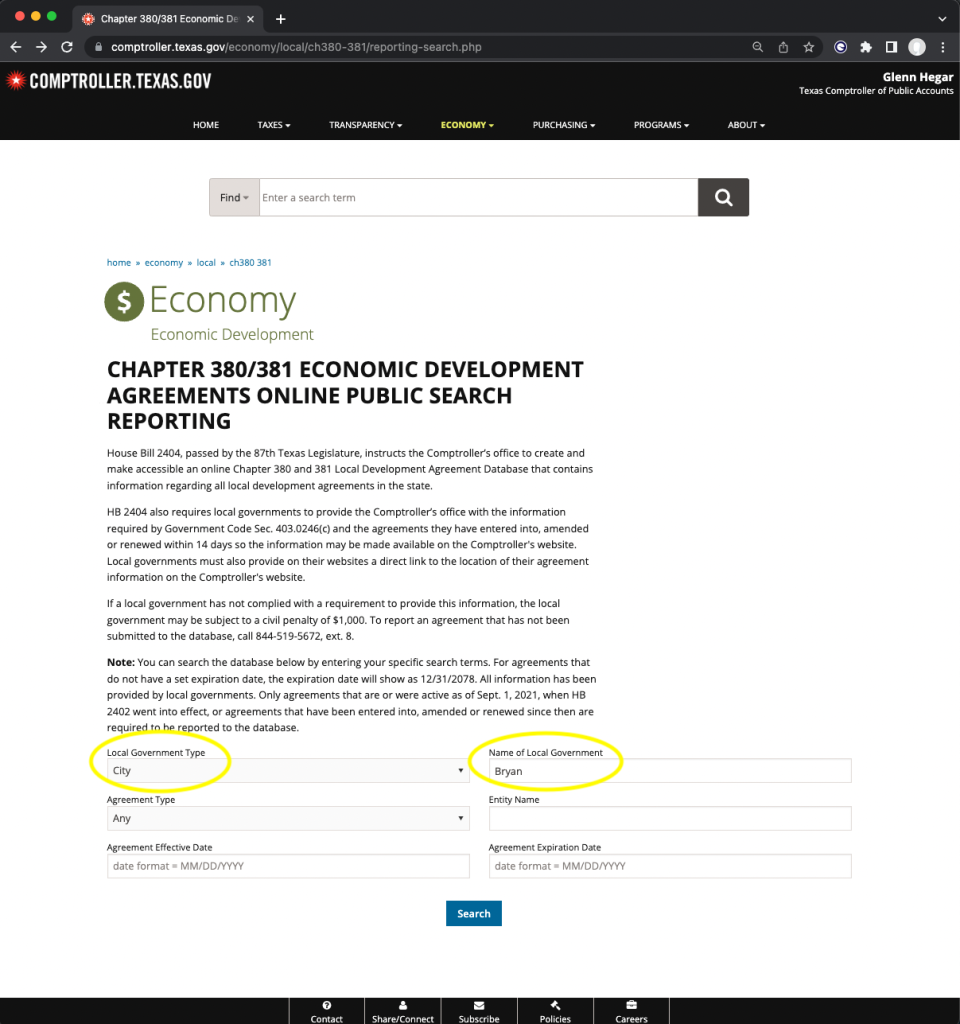 Other Agreements
monthly development reports, monthly development statistics, monthly construction, monthly building reports,