Streets and Drainage Services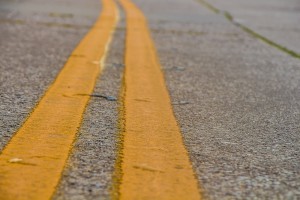 Our Customer Service Representative are here to serve you from Monday-Friday 7:30am-5pm. If you need to request repairs or just need more information about a particular service, please contact the Call Center at (979) 209-5900 or Email Transportation, Streets and Drainage and they will be happy to assist you.
To report after hours emergencies, please call BTU dispatch at (979) 822-3777.
Streets
Use of City right of way
Code of Ordinances 24-16, 24-17
Anytime the need arises to cut, dig, or excavate in the right-of-way a permit must be obtained from the Planning and Development Department.
Sidewalks
Code Of Ordinances 24-36, 24-40
Most residents and business owners are unaware that the city is not responsible for the maintenance of the sidewalks next to their property. It is the responsibility of the homeowner to maintain and if necessary replace sidewalks.
Drainage
Report Drainage Problems Online
Drainage Facilities and Watercourses: It is the land owners responsibility to maintain Drainage Facilities and Waterways on their land.
Transportation and Drainage Fees
The Transportation Fee is used to maintain and rebuild existing streets and traffic infrastructure. The Drainage Fee is used to maintain and rebuild existing drainage structure infrastructure. Since the establishment of both the Drainage and Transportation Fees, both the fees have been equally assessed to both residential and commercial Solid Waste Customers.  As the Bryan City Council reviewed the funding level of these fees they also weighed the equity of charging both commercial and residential Solid Waste Customers at the same rate, while both clearly did not contribute equally on the impact of both the Transportation and Drainage System.  In addition, it was determined that many commercial customers were not contributing to either the Drainage or Transportation because they did not utilize the City's solid waste services.  The Bryan City Council made the decision on July 13, 2004 to assess the fees to all residents and commercial customers within the city limits of Bryan, based on Bryan Texas Utility customers. The fees for commercial customers would be further broken down into small, medium, and large non-residential customers, based on their impact to the drainage and transportation system.
What are the new rates?
| | | | |
| --- | --- | --- | --- |
| Residential | Small Non-Residential | Medium Non-Residential | Large Non-Residential |
| $14.00 | $49.00 | $84.00 | $210.00 |
How do you classify my business?
A trip generation rate will be developed for each zoning classification based on land uses allowed and information published by The Institute of Transportation Engineers (ITE) Trip Generation.  The trip generation rate is the number of trips anticipated to and from property per 1,000 square foot of building.  The ITE has published rates depending on the type of use such as schools, fast-food restaurants, nursing homes, day care centers, etc.  The information was prepared from the research and experiences of transportation engineering and planning professionals and is used by planners, transportation professional and others interested in estimating the number of vehicle trips generated by a proposed development. Since each zoning classification has a list of permitted uses, a trip generation rate per zone will be developed from looking at the trends, the median and average of the rates for each of the permitted uses. For each non-residential customer, the building area on the property will be multiplied by the appropriate trip generation rate (as determined by the zoning) to arrive at a value.  This value will be compared to ranges that define whether the customer is charged the small, medium or large non-residential Drainage/Transportation fee. For Example Bank branch office – Zoned as Office – Office Trip Generation Rate = 40 (T) – Building Sq. Footage = 9900 (B) T  x   B    = Trip Value 40 x 9900 = 396,000 (medium) Trip Value Ranges: <300K =small fee >301K-749K =medium fee >750K =large fee