Historic Preservation
The City of Bryan is a unique place identified by its embrace of various cultures, distinctly intact historic downtown, and welcoming attitude. We all have places that matter to us or our family. These places help form our identity, our community, and tell our story. They explain our past and serve as the foundation for our future.
Merriam-Webster defines preservation as the activity or process of keeping something valued alive, intact, or free from damage or decay. Therefore, historic preservation can be defined as an endeavor that seeks to preserve, conserve, and protect buildings, objects, landscapes, stories, or other artifacts of historical significance. Historic preservation is further explained by the National Park Service as a conversation with our past about our future. It provides us with opportunities to ask, "What is important in our history?" and "What parts of our past can we preserve for the future?"
Through historic preservation, we look at history in different ways, ask different questions of the past, and learn new things about our history and ourselves. Historic preservation is an important way for us to transmit our understanding of the past to future generations.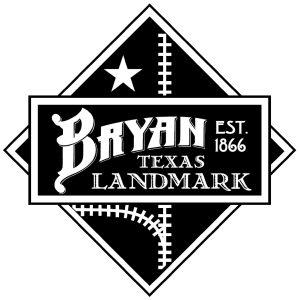 We're here to help
Don't know where to start on your conservation project? That's why we're here! Email the Historical Preservation Team in the City of Bryan's Development Services or call 979.209.5030.
Historic Preservation Plan / Public feedback
Why do we need a plan?

Preservation plans provide an opportunity for cities to lay the framework for preserving, protecting and leveraging their historic and cultural fabrics for the betterment of all. At its most basic definition, historic preservation is the process of creating and implementing a strategy to protect and enhance historic resources. These resources include sites, structures, objects and districts that have national, state or local historical or cultural significance.
What you told us
We asked residents through an online survey, and in-person at the May and June First Friday events, to pick one word that describes historic preservation. Here are the results: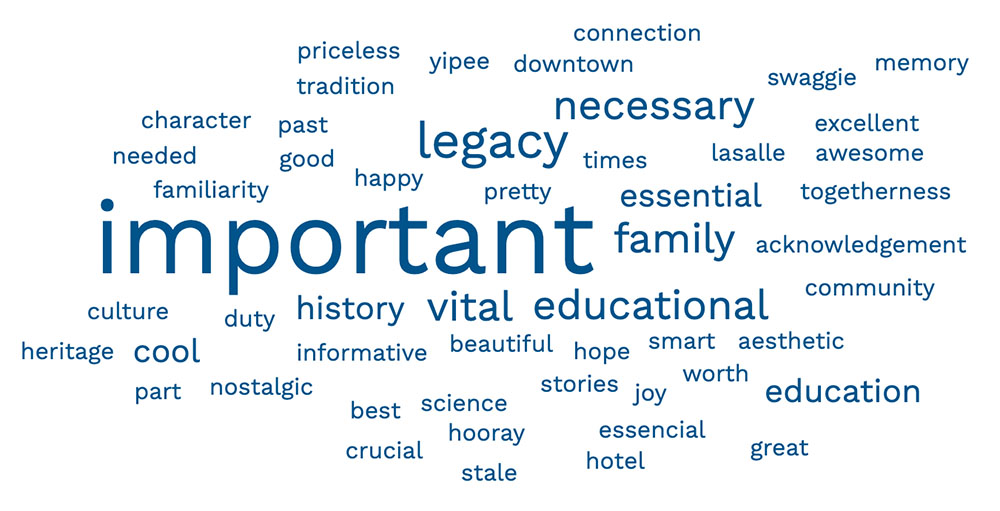 What's new in this plan?
This plan serves as an update to the previously-approved Historic Preservation Plan for Bryan, Texas, completed in 1989 by Tom Niederauer & Associates. This plan works to supplement the City of Bryan Comprehensive Plan as well as federal, state and local programs. Using the previously existing plan as a guide, this update removes completed goals and objectives, and maintains strategies, goals and objectives which are still relevant today.
Vision, goals and strategies
Goal 1: Cultivate a "preservation ethic" in the community through an active outreach program.
Goal 2: To act as historic preservation advocates for/to all Departments, Boards, and Commissions of the City of Bryan, and provide leadership in integrating those municipal programs that impact preservation.
Goal 3: To record and promote the history of the people and the development of Bryan.
Goal 4: To preserve and enhance all historic structures in Bryan through an active Designation program.
Goal 5: To provide preservation services to the community through guidelines, seminars, and review processes.
Goal 6: Promote historic preservation as a catalyst for economic development.
Explore Bryan's history – digitally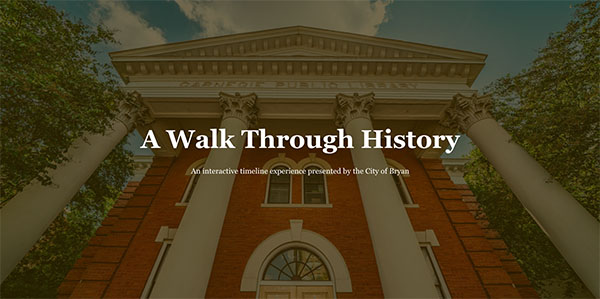 City of Bryan's 150th Anniversary history website
For the City of Bryan's 150th anniversary of official incorporation in 2021, we went all out to try to share the story of Bryan in a new and innovative way.
Other helpful sites
Take the official Bryan, Texas History Tour
The official Bryan, Texas History Tour is a self-guided journey through time as you take a look into the legends of our past at more than 20 historical sites and landmarks throughout the city. Check in to all the stops to receive a Bryan-themed prize pack.
Sign up today for this free, mobile friendly pass and start your historical journey through Bryan.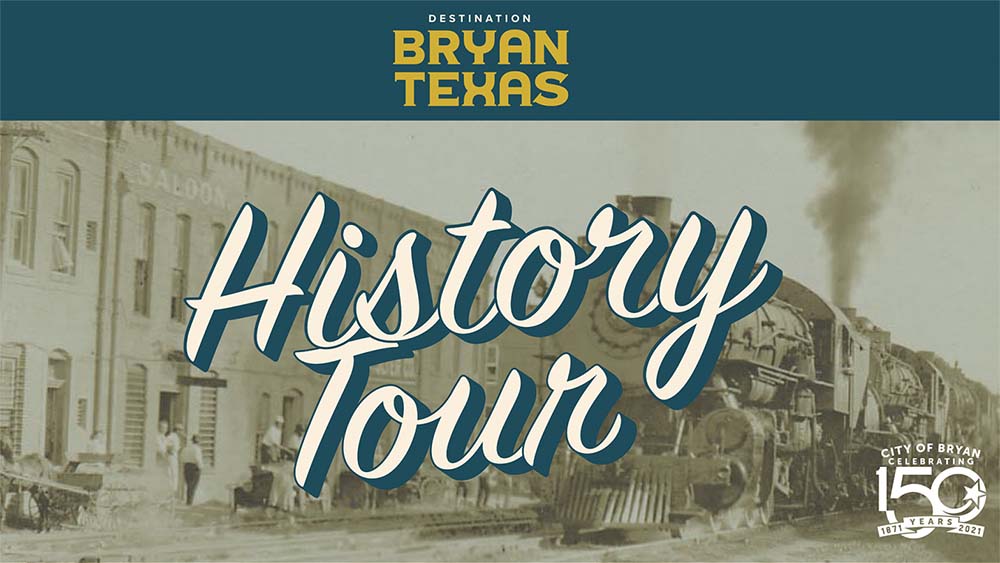 Share your stories
As a part of the City of Bryan's 150th anniversary we began collecting historic items, photos and oral histories from numerous residents to really show and tell the story of Bryan from the people who have lived it. But there are so many more stories and important artifacts that we need to collect and record for future generations.
If you have an interesting story to tell about your life in Bryan, an historic event that happened here, or any physical items or photos that you'd be willing to share with us for documentation, please let us know. We want to hear from you.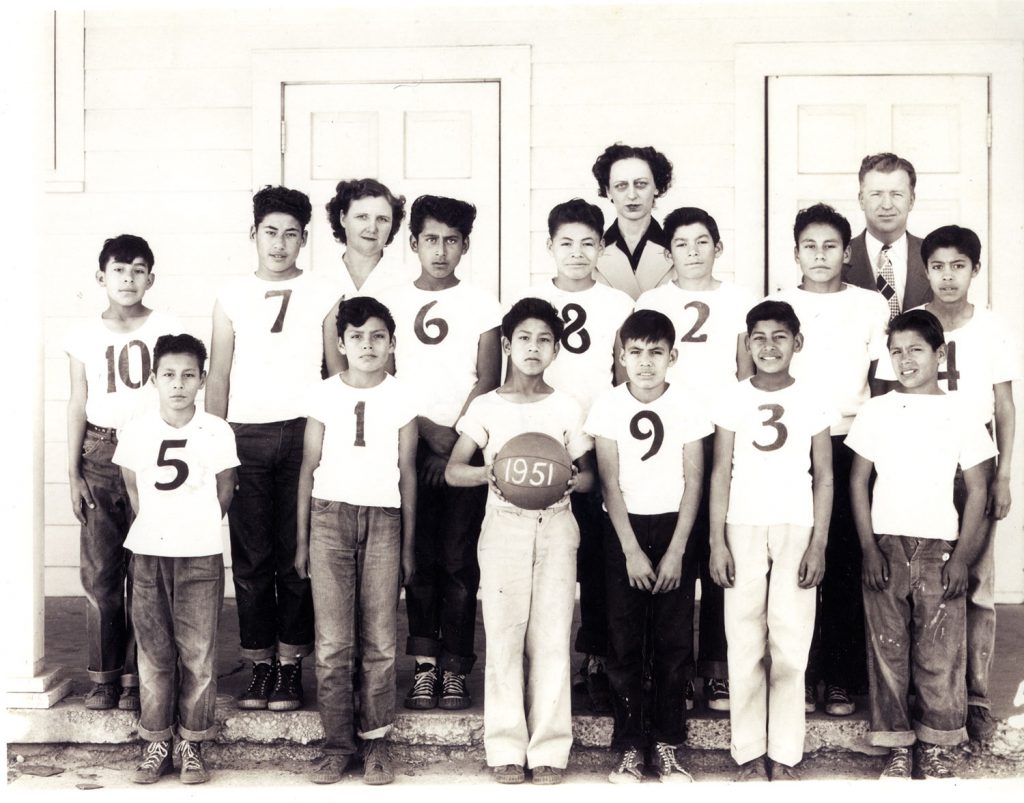 Ibarra Elementary served Mexican students throughout the 1930s and 40s. The school was later renamed San Jacinto Elementary, and most of the students were eventually relocated to Bowie Elementary. Joe Ramirez shared two stories with us about the Ibarra Elementary basketball and baseball teams in these recordings from April 17, 2012. Mr. Ramirez passed away on Dec. 15, 2016. He was 78 years old.
Protecting our heritage: We're here to help
Don't know where to start on your conservation project? That's why we're here! Email the Historical Preservation Team in the City of Bryan's Development Services or call 979.209.5030.