Youth Programs
Neal Recreation Center Programs
600 N. Randolph, Bryan, Texas 77803
Phone: (979) 209-5210
Facilities
Gymnasium
The gym is designed for athletic programming and is equipped with a curtain, which allows it to divide in half. New game clock and recently installed wood floors.
Classrooms
The Classrooms include an arts and crafts room, multi-media room, and multi-purpose room.
Programs
After School Program  Spring 2021
Affordable after-school program that provides organized games and activities as well as homework assistance led by Neal Recreation Center staff and volunteers.  Additional opportunities are available to participate in Boys & Girls Club Basketball League and Big Brothers/Big Sisters.  For ages K – 4.
Days / Times:
January 8 – May 28, 2021   Monday – Friday / 3:00 PM – 6:00 PM
Program Duration:
The program start the first day of school until school end. No transportation provided to the site.
Fees:
Monthly: $20
Youth Sports Leagues and Clubs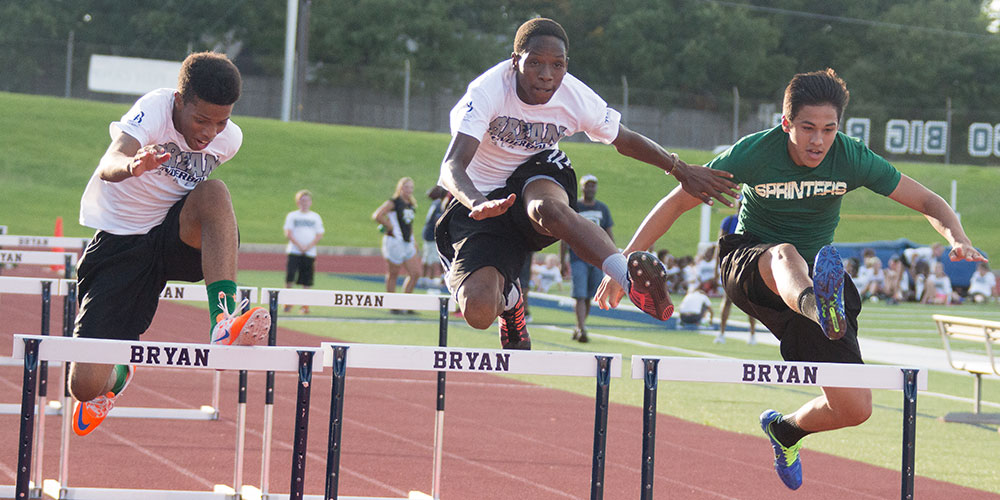 Bryan Thunderbolts Track Club
The Bryan Thunderbolts Track Club is a program for those interested in track and field and distance running. Athletes will learn proper techniques and improve speed, agility and endurance. This program is designed for all levels of experience.
Age Requirements: 5-18 years old
Fees: $35
Location: Merrill Green Stadium at Bryan High School
Times: Ages 12 and under: 5:45 p.m. – 7:15 p.m. | Ages: 13-18: 7 p.m. – 8:30 p.m.
Session Dates: June 14 – July 10 (All Athletes) | July 19 – August 1 (Athletes who qualify for TAAF Games of Texas)
For More Information: L.R. Heffernan : (979) 209-5515
Registration Deadline: July 7
Baseball/Softball
Not sure which league is yours? Search by the player's home or school address at littleleague.org.
(Click here for league boundaries map)
Football
Soccer
Basketball
Archery
USA Swim Teams
Wrestling