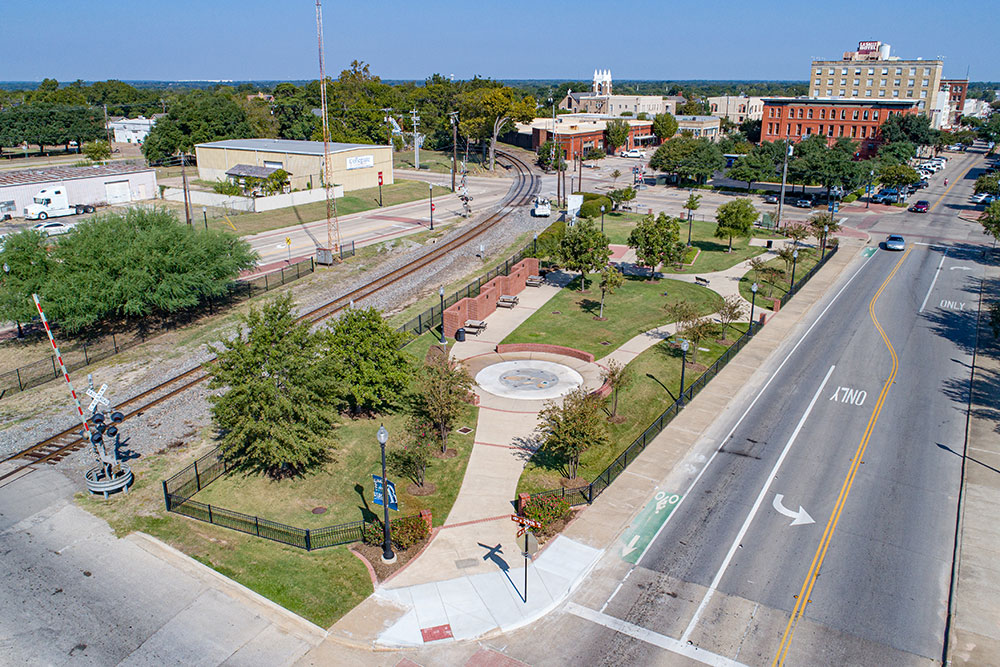 Address: 315 S Main St (Main Street between W. 28th and W. 29th Streets)
Amenities:
Gloria Stephan Sale Park, developed through a private improvement fund, was dedicated in November 2008. Additional improvements include landscaping, seating, lighting and a fountain/splash pad.
Sale Park is also home to a Texas Historical Commission marker recognizing the impact of railroads on Bryan. A depot was erected on land that is currently Sale Park in 1900, and hosted numerous social events and railroad activities until it was torn down in 1990. The park now boasts a replica train depot and meeting room.
Sale Park is an important location for many Downtown Bryan events, including the Lights On! holiday lighting ceremony, the Texas Reds Steak & Grape Festival, and the monthly First Friday events.