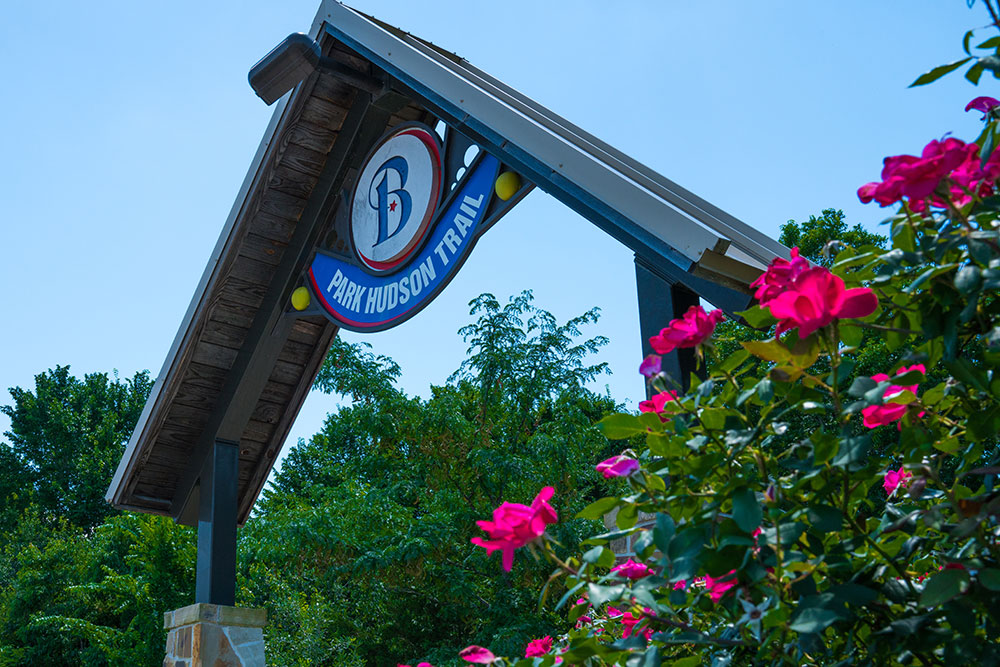 Address: 4780 Boonville Road (Trailhead Parking)
Amenities:
This 59 acre property is located along Hudson Creek, from FM 158 to University Drive. It is a heavily wooded area with abundant wildlife that is a buffer zone between the residential neighborhood and the business developments along University Drive. The trail connects to Tiffany Park on one end and has 2.25 miles of trails.
Trailheads located along Copperfield Dr., Pendleton Dr., and back of Tiffany Park.