Coronavirus (COVID-19)
Brazos County under shelter-in-place order through April 30
Residents should only leave their homes for essential activities
On Friday, April 3, 2020, Brazos County Judge Duane Peters extended the county's shelter-in-place order for all residents of Brazos County to further reduce the possibility of exposure to COVID-19. The cities of Bryan and College Station are enforcing the county's order and Texas Gov. Greg Abbott's statewide stay-at-home order which also run through April 30, 2020. Under both the county's and the statewide orders:
Residents may leave their homes for essential activities, but should refrain from unnecessary travel.
Essential activities include visits to doctors, obtaining groceries, outdoor activities such as walking, hiking, or bicycling, and to care for a family member in another household.
Many businesses are considered "essential" and are not required to close. These include health-care operations, grocery stores and some other retailers, gas stations, banks, auto-supply and repair facilities, hardware stores and several more.
Restaurants may still provide carry-out, delivery, or drive-through service. (Note: Patrons may not wait inside a restaurant for their food orders.)
Public or private gatherings of any size are prohibited. Some exceptions apply. Nothing in this order prohibits the gathering of members of a household or living unit.
These orders will remain in effect through April 30, 2020.
If residents have any questions about these orders, they can call (979) 361-5136 and speak to a representative who can assist them.
We encourage members of the public not to panic. The city has an emergency response plan in place, and we are following it closely. Essential city services will continue to be provided.
Gov. Greg Abbott's executive order

Gov. Greg Abbott issued executive order GA-14 on March 31, 2020, pertaining to social distancing, minimizing social gatherings and in-person contact, and what classifies as essential services and activities in Texas. This order will run through April 30, 2020.
All local orders and declarations issued
City of Bryan Facilities Closed, All Services Operating as Normal
At this time, all City of Bryan services continue to operate as normal, however, all city facilities are currently closed to the public in light of the coronavirus (COVID-19) situation.
Click on each section for details and guidance
Events and Programs
The City of Bryan provides a number of programs, activities and events to members of the community. If programs or events are canceled, they will be listed here.
Current cancellations are as follows:
Meetings:
– Historic Landmark Commission Meeting on April 8
– Zoning Board of Adjustment Meeting on April 9
– Building & Standards Meeting on April 20
All jury trials at Bryan Municipal Court: All jury trials scheduled for March and April at Bryan Municipal Court will be postponed and rescheduled for later dates.
Appearances and Payments at Bryan Municipal Court: Any initial appearance date or payment due date of March 15, 2020 or later will be extended for an additional 30 days until further notice. All currently scheduled court dates occurring during the city's closure will be reset for a later date. For those scheduled to appear during the closure, the court will notify you of your new court date via regular mail at the address you provided.
Planning and Zoning Commission regular meeting for March 19 has been canceled.
Maroon & White Night on March 20 has been canceled.
ASAP Basketball has been postponed until BISD facilities are available.
Adult Pickleball has been postponed until BISD facilities are available.
Blue Bunny Egg Hunt and Picnic Breakfast on March 28 has been canceled.
Start Smart Soccer has been canceled.
Midtown Area Plan Meeting scheduled for March 23 has been canceled. All information that was to be presented will be posted at bryantx.gov/midtown
Pitch, Hit and Run on April 4 has been canceled.
April Pools Day on April 4 has been canceled.
Pawpaloosa on May 16 has been postponed.
Community Development Advisory Committee (CDAC) meeting scheduled for March 19 has been canceled.
Bryan + College Station Library System: All programming through the current shelter-in-place order.
Bryan + College Station Library System: AARP Foundation Tax-Aide (income tax preparation help) is suspending service nationwide, effective March 16, until further notice.
Bryan + College Station Library System: The Meet & Greet on March for new Library Director Bea Saba has been postponed. A new date will be announced later.
To assist us in ensuring our programs are safe for everyone, we ask that anyone who has been sick refrain from participating in our programs and events. City staff reserve the right to ask anyone who could place others at risk of becoming ill to leave at any time.
Public Schools Information
For the latest information on closings or cancellations in the Bryan Independent School District, please visit the Bryan ISD website.
Child Care Facilities
Texas Health and Human Services is providing updated guidance to the almost 17,000 regulated child care operations throughout the state – including new screening requirements for staff and visitors – as the agency continues to closely monitor the evolving novel coronavirus (COVID-19) outbreak.
City Facilities
All City of Bryan facilities will be closed to the public beginning on March 17 through April 30, however, all city services will continue to operate as normal. This protocol will continue to be reevaluated. Anyone with questions for a specific city department should contact that department directly via phone or email.
These closures include:
BTU lobby (drive thru will remain open)
All branches of the Bryan + College Station Public Library System
Lake Bryan
Golf: City Course at Phillips Event Center
All Parks and Recreation facilities:

Bryan Aquatic Center
Pavilions
Shelters
All sports fields and sport facilities
Bryan Tennis Center
Neal Recreation Center
Bryan Texas Utilities
The BTU lobby will be closed to the public until further notice. The drive thru will remain open from 8 a.m. to 5 p.m., Monday through Friday. BTU will only be disconnecting services upon customer request for the next 10 days.

BTU staff are closely monitoring the situation and will reassess processes as appropriate. BTU would like to assure our customers that we have a detailed plan to continue providing safe and reliable energy throughout the COVID-19 pandemic.
Community Assistance
Here are some options if you're in need of advice or assistance during this uncertain time period.
Amid the economic fallout from the COVID-19 pandemic, we want to provide our local small-business owners with a one-stop-shop where you can learn about and apply for federal, state, and local financial support and recovery programs.

We want to make this process as easy as possible. That's why we're providing contact information for specific local experts if you need one-on-one help. We're also making sure that these online resources are focused solely on the needs of small businesses, and that they are trusted and reliable sources of information.

As Mayor Andrew Nelson has said, "We're all in this together." So, let us help you in these uncertain times.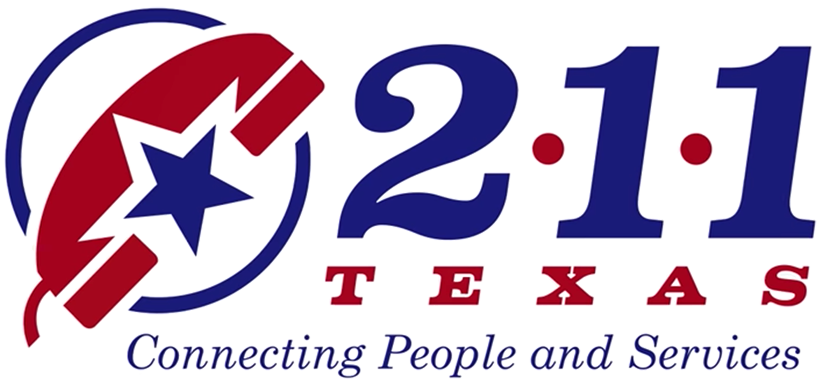 Call 2-1-1 for questions about COVID-19
2-1-1 Texas has trained professionals available to answer your questions about the coronavirus (COVID-19) and local relief efforts. Call 2-1-1 and select option No. 6.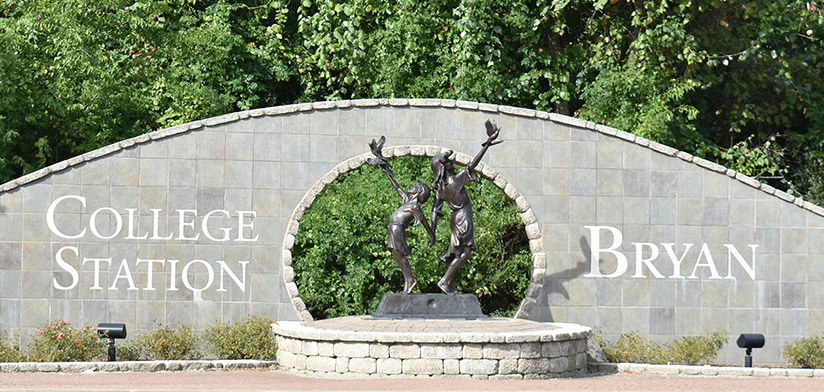 Brazos Valley Council of Governments
The Brazos Valley Council of Governments (BVCOG) has several pieces of information on the coronavirus (COVID-19), including information for employers about unemployment insurance related to the pandemic.
CDC Guidance on Wearing Masks in Public

The CDC recommends wearing cloth face coverings in public settings where other social distancing measures are difficult to maintain, like grocery stores and pharmacies, especially in areas of significant community-based transmission.

The cloth face coverings recommended are NOT SURGICAL MASKS OR N-95 RESPIRATORS. Those are critical supplies that must continue to be reserved for healthcare workers and other medical first responders, as recommended by current CDC guidance.

The CDC also advises the use of simple cloth face coverings to slow the spread of the virus and help people who may have the virus and do not know it from transmitting it to others. Cloth face coverings fashioned from household items or made at home from common materials at low cost can be used as an additional, voluntary public health measures.

The President's Coronavirus Guidelines for America and CDC Recommendations

On March 29, President Donald J. Trump extended federal guidance on social distancing through April, in a continued effort to slow the spread of the coronavirus. Initially unveiled on March 16, the president's coronavirus guidelines include recommendations against discretionary travel, eating in restaurants and bars and gathering in groups of more than 10 people.

The City of Bryan encourages all of its residents to adhere to these guidelines for the safety and well-being of our community.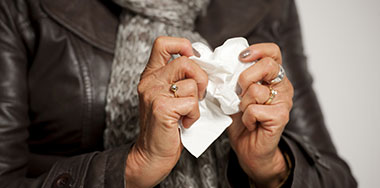 Health Resources
The City of Bryan is following the guidance of health professionals, including the CDC, Texas Health & Human Services, Brazos County Health Department and other appropriate agencies, in regards to the coronavirus.
For information about COVID-19, including steps to prevent illness, symptoms and what to do if you are sick, please visit:
Coronavirus updates from the City of Bryan