The heavy rains from Hurricane Harvey have put the Brazos Valley in a highly susceptible position for mosquitoes.
With lots of standing water, mosquitoes now have more places to breed and lay their eggs. Mosquitoes are more than a pesky bug that leaves behind itchy bites. They also carry diseases like Zika and West Nile virus.
In order to protect the community from mosquitoes, the Brazos County Health Department, and the City of Bryan, want to remind you to:
Eliminate standing water, which mosquitoes need to breed (children's toys, birdbaths, flower pots, buckets, fire pits, tires, etc.)
Use mosquito dunks
Unclog roof gutters
Avoid outdoor activities when mosquitos are most active, dusk to dawn
Repair/replace the screens on your windows and doors
Use insect repellent that contains DEET, picaridin, or oil of lemon eucalyptus
Use protective clothing and gear like long sleeves, long socks, closed-toe shoes, and long pants
Plant mosquito repelling plants like lavender, citronella, and mint
FREE mosquito dunks are available for City of Bryan residents at the Bryan Municipal Service Center, 1111 Waco Street, Monday-Friday between 8 a.m. – 5 p.m.
---
---
---
How to Keep Mosquitoes Away: City of Bryan Mosquito Abatement Program
---
Related: What You Need to Know About the Zika Virus
Related: West Nile Virus Information
Related: 16 Code Violations to Know in 2016
---
You want to know how to get rid of mosquitoes? Well, just ask the City of Bryan. Our Mosquito Abatement Program (COBMAP), is a way to help you control the mosquito population around your home and neighborhood.
The goal of the program is to reduce the possibility of exposure to disease-carrying mosquitoes and in turn, having resident possibly contract diseases such as West Nile Virus and Zika. We've realized that the most-effective way to treat mosquitoes is for citizens to assist with eliminating or treating possible breeding grounds. And we want to help.
The City of Bryan distributes supplies of dunks and plunks to registered neighborhood associations for them to use in their neighborhoods. Individual residents can also get plunks by visiting the Municipal Service Center at 1111 Waco Street between the hours of 8 a.m. and 5 p.m., Monday-Friday.
In order for neighborhood or homeowner associations to participate, a representative of the registered neighborhood association should contact the Public Works Department at (979) 209-5900 between 8 a.m. and 5 p.m., Monday-Friday.  You will be asked to make an appointment to pick up the dunks so that City staff can instruct you on the proper application of the chemical and other preventative measures to help control the mosquito population.
---
---
---
The Four Ds
Use insect repellents containing DEET or other EPA-approved repellents.
Be sure to DRAIN standing water which serves as a breeding ground for mosquitoes.
Avoid going outdoors at DUSK AND DAWN.
Wear appropriate DRESS when outdoors, such as long sleeves, long pants, etc., and spray repellent on your clothes.
---
---
---
Choose the Right Repellent
DEET, IR3535®
Extended hikes
Overnight camping
* When playing in the water, use some formulations of DEET
PICARIDIN, DEET, IR3535®
Heavy yard work
Barbecues
Late night outdoor activities
Outdoor afternoon activities
Oil of Lemon Eucalyptus
Sitting at the park
Light yard work
Walking around the neighborhood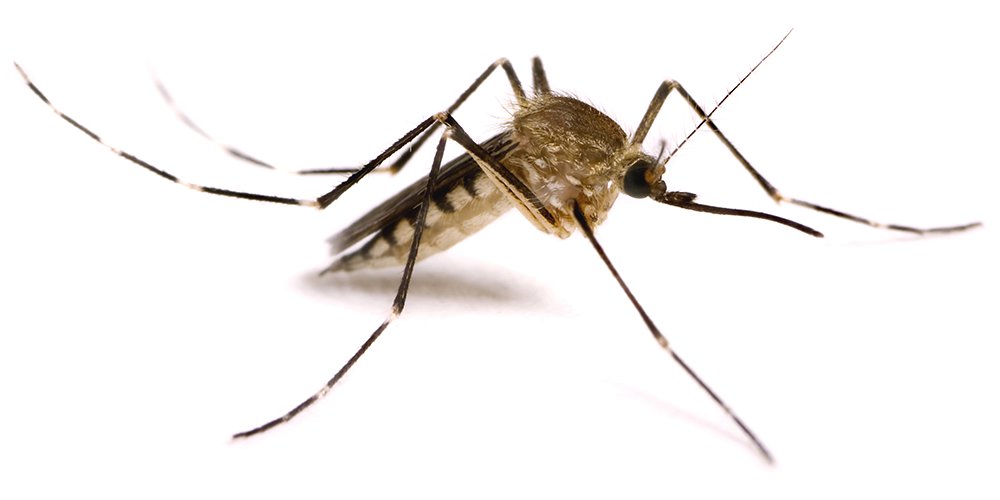 DEET
DEET–based repellents have provided effective, dependable protection since the 1950s. Repellents containing DEET are available in various concentrations that repel insects equally well for the length of time they are needed. DEET–based products are available in a wide variety of forms, including aerosol and pump sprays as well as wipes. DEET is the most effective and best–studied repellent available.
Picaridin/KBR 3023
Picaridin is a synthetic repellent developed In the 1990s that has been commercially available in the United States since 2005. Picaridin is colorless, nearly odorless, and is available in multiple formulations. It provides long–lasting, effective protection similar to that of products containing identical concentrations of DEET. Be advised that no specific recommendations regarding the use of Picaridin on children have been issued by the manufacturers or the CDC.
IR3535®
IR3535®, also called Merck 3535, is registered with the EPA as a biopesticide, but has been used as a synthetic repellent in Europe for over 20 years with no significant harmful effects. IR3535® was approved for use in the United States in 1999, and is currently available in aerosol, pump sprays and wipes. While EPA recognizes the use of IR3535® as safe for adults and children, be advised that it is an eye irritant.
Oil of Lemon Eucalyptus/PMD
Oil of Lemon Eucalyptus is a natural plant–based repellent that is derived from the oil of the leaves of the Eucalyptus citidora tree. Repellents containing oil of lemon eucalyptus provide protection similar to that of products contain- ing low concentrations of DEET. These products tend to have a strong botanical smell and are available in a wide variety of formulations, including pump sprays and lotions.
---
---
---
Repellent Safety
Always follow label instructions when using repellents.
Apply repellents only to exposed skin and/or clothing.
Do not apply repellents over cuts, wounds or irritated skin.
Do not spray repellent directly on your face–spray on your hands and then apply to face. Use repellent spray sparingly around eyes, mouth and ears.
Children should not handle repel- lents. Apply repellent to your own hands first and then put it on the child. You may not want to apply to children's hands.
Use separate repellent and sun- screen products because they need to be reapplied at different times.
Do not spray aerosol or pump products in enclosed areas.
After using repellents, wash treated clothing before wearing again.
If you or your child suffers an adverse reaction following repellent use, discontinue use, wash affected areas and contact your physician or a local poison control center.
---
Related: What You Need to Know About the Zika Virus
Related: West Nile Virus Information