Bryan City Cemetery, Oakwood Cemetery, Yellow Fever Cemetery
The municipally owned Bryan City Cemetery was established on June 13, 1868, with the purchase of 20 acres of land for $100.00 from J. C. Hubert, in what was then the northern outskirts of the City of Bryan. In keeping pace with the growth of Bryan, additional acreage has been purchased from time to time and presently the tract has increased to almost 67 acres, 18.5 of which was purchased from the American Legion Post.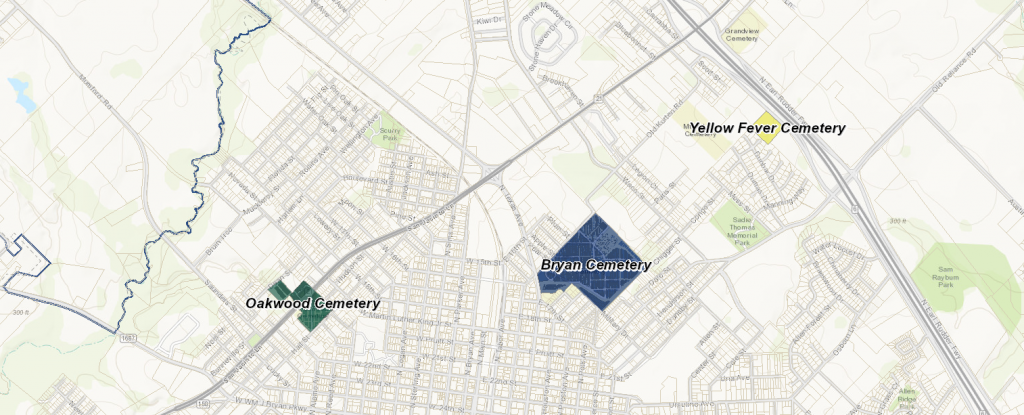 Oakwood Cemetery was established on November 9, 1923 by the purchase of 11.25 acres of land from S. B. Wilson. Since the original purchase additional land has been purchased on the north side of Hwy. 21 as well the newest section of Oakwood Cemetery off of Dean St.
For more information, please contact the Parks and Recreation Department at (979) 209-5230.