Wellness Activities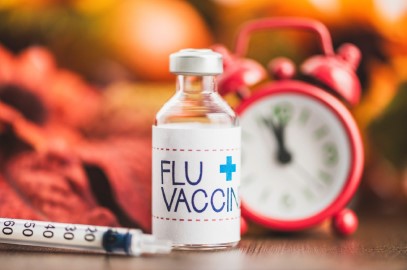 Free Flu Shots for City of Bryan Employees and Covered Dependents
Free for all City of Bryan employees, retirees, and covered dependents at least five years old.
On-Site Flu Shot Clinics
Wednesday, Sept. 28, 7 a.m. – 9 a.m.,
BTU Distribution (2301 Fountain Ave #250)
Wednesday, Oct. 5, 7 a.m. – 9 a.m.,
MSC Training Room (1111 Waco St.)
Thursday, Oct. 6, 7:30 a.m. – 9:30 a.m.,
MOB Basement (Municipal Office Building)
Thursday, Oct. 6, 3 p.m. – 5 p.m.,
MOB Basement (Municipal Office Building)
We encourage you to attend one of the onsite locations listed above, however, if you are unable, you may call the Employee Health Center to schedule a time to get your shot beginning Tuesday, Oct. 11.
You will need to identify yourself as a City of Bryan employee, covered dependent or retiree on the City's Health Plan.
City of Bryan/BISD Employee Health Center
2308 E. Villa Maria, Suite 100
Bryan, Texas
(979) 821-7690
Knock Out Breast Cancer!

Amazing strides have been made in breast cancer awareness and treatment, but there remains a lot to be accomplished. October is designated as National Breast Cancer Awareness Month.

Join us on Friday, Oct. 21, from 9 a.m. – 10 a.m. in the MOB Basement Training Room to hear Dr. Jamie Pawlowski with St. Joseph Health Cancer Center, for a seminar and informal discussion to raise awareness about breast cancer.

Wellness credit and a light breakfast will be provided to those registered by Oct. 19. Attendees can also pick up a City of Bryan Breast Cancer Awareness t-shirt to wear throughout the month of October by donating $1 to the American Cancer Society.